The video version of our Professional Legal Nurse Consultant program comes complete on DVD with a choice of downloadable or mailed copy of the textbook. Simply watch the DVD and then complete the certification package. Upon completion, you will receive a frameable certificate indicating your Professional Legal Nurse Consultant Certification.
Video Course Objectives:
List five services a PLNC can provide.

Identify the two top reasons for becoming a PLNC.

Describe four cost effective marketing tools.

Outline the essential parts of a consulting contract.

Describe the four elements of a medical/nursing practice lawsuit.

List six legal terms to incorporate into your PLNC practice.

Identify the five most common standards of care issues in lawsuits.

Develop responses to the five most common standards of care issues in lawsuits.

Describe key research techniques for use in reviewing medical legal cases.

List the ten essential deposition strategies.
Disk 1
Introduction:
What Is a Legal Nurse Consultant?
Why become a Professional Legal Nurse Consultant?
Chapter 1 Becoming a PLNC:
Starting Your PLNC Practice
Self-Employment or Traditional Employment
Full-time or Part-time
Consulting versus Testifying

Chapter 2 Marketing:
Marketing Your Legal Nurse Consulting Practice
Cost Effective Marketing Tools
How To Create an Effective Curriculum Vitae and Resume
Disk 2
Chapter 3 Business Development:
Setting Up Your Legal Nurse Consulting Business
Preparing a Consulting Agreement
Setting and Collecting Fees
Disk 3
Chapter 4 Litigation:
Understanding the Litigation Process from Complaint to Trial
Legal Terms You Need To Know
Disk 4
Chapter 5 Litigation Support:
Reviewing, summarizing and giving opinions on medical records
Case Screening Checklist

Chapter 6 Evaluating Cases:
How to review medical records
Identifying Medical/Nursing Malpractice

Chapter 7 Research:
Key Research Techniques
Simple Research Tools to Use in your PLNC practice

Chapter 8 Reporting Your Findings:
Providing Reports
Preparing a Targeted Case Evaluation
Disk 5
Chapter 9 PLNC Tools:
Preparing Chronologies
Drafting a Case Screening Form

Chapter 10 Testifying As An Expert Witness:
Essential Skills/Areas of Expertise
Being an Expert Witness/10 Key Deposition Skills

Medical Record Review:
Analyze and evaluate sample medical records
Focus on essential medical/nursing issues in a case
Disk 6
Sample Complaint Analysis:
Lawsuit Complaint evaluation
Step-by-step analysis of a lawsuit document
Certification Test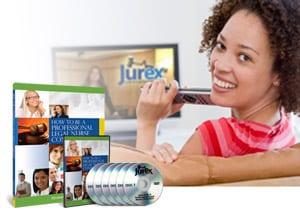 LIVE Course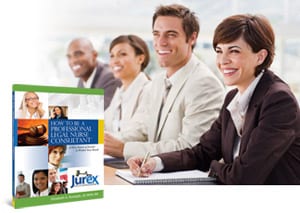 Attend the two-day Professional Legal Nurse Consultant certification course LIVE. Come in a nurse, leave a PLNC.
Online Course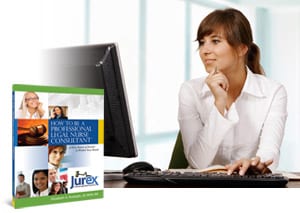 Receive four complete lessons via email with a link to download the textbook you will rely on to learn the material. Work at your own pace and fit learning to your schedule. Then, complete the certification package.